Estate Planning Terms to Know
April 15, 2022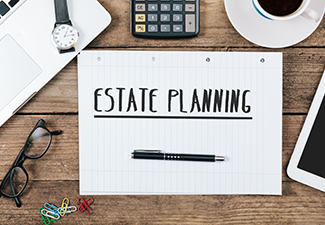 BBy most estimates, anywhere from 50 to 60% of Americans don't have a will. Your legacy is important. A well-crafted, detailed estate plan can address many concerns about what the future may hold. Many view estate planning as simply "writing a will," but it is so much more. Estate planning is an extensive process involving organizing and coordinating a person's life belongings during their life as well as after their departure.
Everyone's situation is unique and finding the best solution for your needs is not easy. At The Law Offices of Kenneth W. Drake, Inc., I have the insight and commitment necessary to help you make sound choices and protect what matters to you. Wherever you may be in the estate planning learning process, from being ready to design or needing to update your estate plan, or seeking help with litigation, I am here to stand in your corner.
Why is Estate Planning Important?
Estate planning may not be the most riveting topic to consider, but without careful attention to estate planning, you can't choose who gets everything that you worked so hard for after you pass away. Take into account the following reasons why you need an estate plan to avoid potential issues for the future:
An Estate Plan Protects Beneficiaries
One of the main functions of an estate plan is designating recipients for all of your assets. Without an estate plan, the courts will often decide who gets what, a process that can take years, rack up high costs, and get ugly. Having a detailed estate plan in place gives you control over your assets.
An Estate Plan Protects Young Children
Nobody thinks of dying young, but if you're the parent of small children, you need to prepare for a tragic event. To make sure your children are cared for in the way you prefer, you need to name a guardian in the event that both parents pass away or become otherwise incapacitated. Without a will that designates a guardian, the court will decide who will end up raising your children.
An Estate Plan Eliminates Family Messes
We've all heard the horror stories: Someone with money dies and the war between family members begins. Estate plans enable you to choose who controls your finances and assets should you become mentally incapacitated or after you die. Estate plans stop the family fights before they start.
When Should I Plan My Estate?
It's never too early to plan your estate, so the answer is: right now. Many believe that you need to be a well-established or senior adult to start thinking about estate planning. Being proactive no matter what your age is always beneficial. With the help of an experienced estate planning attorney, having a clear plan in place for the future provides peace of mind and security for your loved ones, knowing everything will be in place in the event of an unexpected tragedy.
Important Estate Planning Terms
Estate planning can be complicated and confusing. Like many subjects, the more you understand, the less overwhelming it will feel. But where do you start? What's most important? You can also broaden the scope of your knowledge by becoming familiar with some of the more common estate planning terms.
Will: A legal document that lists a person's wishes about what will happen to their property after death.

Administrator: The person that the court appoints to manage the estate of a person who dies without a will.

Advance Healthcare Directive: A legal document stating your personal preferences regarding future medical care.

Beneficiary: An individual who inherits assets in a will.

Decedent: The person who died.

Decedent's Estate: All property owned by a person at the time of their death.

Executor: The individual designated in a will or appointed by a court to carry out the decedent's wishes.

Heir: An individual who inherits assets if there is no will.

Probate: The court process for distributing a decedent's assets, paying debts owed by the decedent, and settling the financial affairs of people when they die.

Successor: Any person who has a legal right to receive assets, either through a will or the probate process.

Intestate Succession: The order of inheritance when an individual dies without having a will.

Trust: An arrangement in which assets are given to an individual to be held for the benefit of someone else.

Living Trust: A trust established during a person's life to distribute assets to another person or entity.

Personal Property: Items like cash, stocks, jewelry, clothing, furniture, or cars.

Power of Attorney: This grants authority to a person or institution to step in and make decisions on your behalf should you become unable to make them on your own.
Protect Your Assets & Provide for Your Family
It is important to understand that estate planning is not a simple "one size fits all" process. Without creating the right strategy, years of your hard work and success can be at risk. At The Law Offices of Kenneth W. Drake, Inc., I am committed to helping create a plan that fits your particular needs and if need be, handle litigation on your behalf. I proudly serve clients in Woodland Hills, California, as well as throughout the San Fernando Valley, including Los Angeles, Ventura, and Santa Barbara counties.