Dispelling Estate Planning Myths
Jan. 10, 2023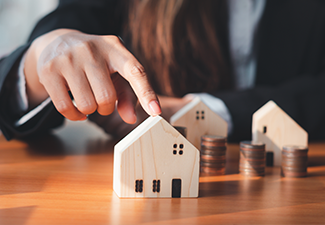 There is so much information swirling around online regarding estate planning. Some of it is true. But the other is completely wrong. So, I am here to shed light on the most common estate planning myths.
At The Law Office of Kenneth W. Drake, Inc., I have everything necessary to walk you through the estate planning process and inform you of the best options for you and your family, all while keeping your best interests in mind. I proudly serve clients in Woodland Hills, California, and neighboring areas (throughout the San Fernando Valley, including Los Angeles, Ventura, and Santa Barbara counties).
Myth #1: Estate Planning Is Not Necessary Until Death
This idea has got to be the most pervasive myth of all. Please note that death is too late to plan an estate. Once a person passes away, legal action is set in motion to manage their estate. If a person dies intestate (without a will), their estate must go through probate. This situation results in time-consuming and expensive litigation. So, the best time for estate planning is today. Getting your affairs in order sooner rather than later can help your beneficiaries avoid costly legal proceedings.
Myth #2: I Don't Have Enough Assets to Create an Estate Plan
Contrary to popular belief, you do not need to be a millionaire to create an estate plan. People from all walks of life can create an estate plan to protect their assets and beneficiaries. Estate plans cover situations such as homes, bank accounts, retirement funds, and investments. While you may not have a substantial estate now, you never know how much your estate might be worth down the road.
Myth #3: Using an Online Form Is Just as Effective as Hiring an Experienced Attorney
While you can certainly use online forms to create an estate plan, nothing is a substitute for an experienced estate planning attorney. Online forms use a cookie-cutter approach. Sure, they are better than nothing. But when it comes to getting specialized legal advice tailored to your needs, hiring a professional estate planning attorney is always the best call. Spending a little extra today can pay off in droves down the road.
Myth #4: My Family Decides Who Gets What If I Don't Have a Will
This myth is dangerously false. When a person dies intestate, it is not the family who decides. It is the court. The court, through a process called probate, decides who gets what. The order the court uses is called intestate succession. In other words, the spouse gets the first crack, then children, parents, and siblings. Needless to say, this situation can lead to serious complications and challenges among family members. That is why it is always best to plan ahead carefully.
Myth #5: My Estate Does Not Need to Go Through Probate If I Have a Will
Yes, your estate must go through probate unless it is mostly comprised of personal belongings. Otherwise, your estate must still go through probate so the court can officially approve your will. The difference is that the probate process is much shorter than dying intestate. Now, here is the catch: there may be challenges to a will during the probate process. If so, it may unleash complex litigation leading to an extended legal process.
Myth #6: An Estate Plan Is Only Useful to Determine Who Gets My Assets
An estate plan's main purpose is to determine asset distribution. However, estate plans also include funeral and burial arrangements, end-of-life decisions, naming an executor, and taking care of pets, among other provisions. In short, people can include as many provisions as necessary to ensure their final wishes are carefully considered.
Finding the Best Estate Planning Attorney in California
At The Law Offices of Kenneth W. Drake, Inc., I strive to provide clients with the best possible legal counsel. My firm works with clients to ensure their assets are protected. Also, I work my hardest to make sure my clients' loved ones are taken care of.
Call today to speak with a reliable estate planning attorney who can walk you through the entire process. From drafting a will to handling lengthy litigation, I can help you cover all the bases.
I proudly serve clients in Woodland Hills, California, and neighboring areas (throughout the San Fernando Valley, including Los Angeles, Ventura, and Santa Barbara counties).