Don't You Think It's Time to
Take Control of Your Future?
Protecting Your Health, Your Loved Ones, and Your Assets
Probate & Estate Planning Attorney
in Woodland Hills, California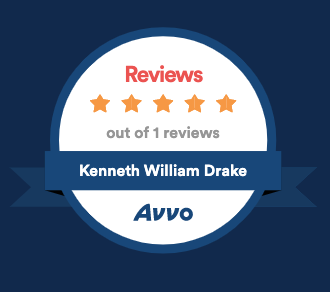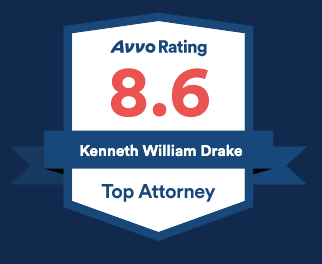 Kenneth W. Drake
Attorney at Law
Ken has a passion for representing elderly people through their legal matters. With today's ever-evolving world, he enjoys being a constant for his clients as they come across legal matters such as drafting wills, probate, personal injury, and even elder abuse. Toward the beginning of his career in the early 1980s, people would often ask him if he practiced other areas of the law that they needed assistance with. Ken realized that if he could be a one-stop-shop for people in Woodland Hills, then his clients would have a much easier time navigating their legal circumstances and won't have to worry about juggling multiple lawyers. If you need legal representation, Ken is here to provide help.
MORE ABOUT KEN
Why Choose Kenneth Drake?
"Ensuring Rights & Healing Lives"
Knowledgeable
For more than 40 years, Ken has helped clients across the San Fernando Valley with a variety of elder law matters. It takes a lot of time to become familiar with the laws relevant to your case. As a result, you can rest assured that he will thoroughly examine your case and provide you with effective legal advice and guidance.
Experienced
He doesn't believe that practice makes perfect, but he believes that over four decades of practice has made him pretty close to it. When you walk through his doors, he has probably worked with a case similar to yours. He will use his experience and create a custom strategy that works best for your situation.
Compassionate
Whether you've been injured or are the victim of elder abuse, Ken understands that you may be going through an emotionally difficult or overwhelming time of your life. His patient and understanding personality should make you feel welcome and comfortable as you work through these issues together.
"Ken has been my attorney for over ten years. He cares about you as a person as well as a client. He's an incredibly sharp legal mind who will fight for your cause, and keep on fighting."
Gary V.
"Ken was always there to keep me focused. He encouraged me when I just wanted to give up and walk away. He believed in the rule of law and wanted justice for me. He wanted to resolve my legal problems so I could move on with my life."
H. R.
"My mother developed serious bedsores after a few months at a Board & Care facility, so I contacted Ken. He was truly interested in what I had to say and he ended up helping me get through this very difficult time and with great success. I am extremely thankful for this."
H. A.
There For You When You Need it Most
Whatever legal issues you may have, you can confide in an elder law attorney to help you get the job done. The Law Offices of Kenneth W. Drake, Inc. in Woodland Hills, California has extensive experience in elder abuse, personal injury, medical malpractice, and more.
Elder abuse is unfortunately common for older people that live in assisted living or those who have a nurse visit them at home. If you or a loved one are being mistreated in a place that is supposed to make the elderly live a happier, more peaceful life, you may be entitled to compensation.
Elder abuse doesn't always have to be physically harming someone. Nurses and caretakers may also emotionally or sexually manipulate their patients. Neglecting to provide them with adequate medication, nutrition, or hygiene is also considered elder abuse, and is a serious matter that requires the help of an experienced elder law attorney.
Estate planning involves safeguarding your assets so they can be distributed to your loved ones when you pass. No matter your age, it is important to talk with an estate planning and probate attorney to draft wills or trusts that clearly states who you want your belongings to go to.
Medical malpractice is the act of a medical or healthcare professional straying away from best practices that cause emotional, physical, or mental injury to the patient. Attorney Kenneth W. Drake will work diligently to fight for your rights so you can receive the largest compensation possible.
Ken also has great experience with clients who need assistance for their legal malpractice, personal injury, brain injury, and Social Security disability cases. If you live in Woodland Hills, California, contact Ken today. He also proudly serves the San Fernando Valley, including Los Angeles, Ventura, and Santa Barbara counties. Take control of your future today and schedule a free consultation.