Important Tips for Executor of the Estate
March 17, 2023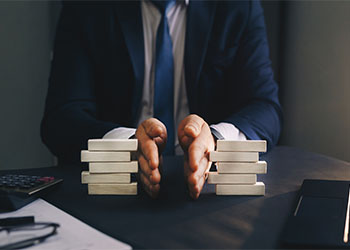 When someone passes away, the responsibility of handling their estate can be a daunting task for the executor of the decedent's estate. While it may feel overwhelming, there are some steps that the executor of the estate can take to ensure that everything is handled with care and respect for the decedent's wishes.
Administration of an estate is no easy task, so it's important to have a plan in place to make sure everything gets done properly. If you were appointed as an executor of someone's estate, contact my law firm for help.
At The Law Offices of Kenneth W. Drake, Inc., I am a reliable estate planning attorney that helps executors navigate the estate administration process to ensure that everything runs smoothly while avoiding common pitfalls along the way. With an office in Woodland Hills, California, I serve clients throughout the San Fernando Valley, including Santa Barbara, Los Angeles, and Ventura Counties.
Tips for the Executor of the Estate
If you have been appointed as an executor of someone's estate and want to understand the best way to carry out your duties, there are certain tips you can follow to make sure that you are on the right track:
See to the Decedent's Loved Ones
The first step in executing an estate is making sure that all of the decedent's loved ones are taken care of. This includes any minor children and any pets they may have. It is essential to ensure that these loved ones are in a safe and secure environment and that any necessary paperwork is filed in order to protect them in the future (e.g., appoint a guardian).
Notify All Interested Parties
Once the immediate family has been taken care of, it is important to notify all interested parties such as other family members, friends, employers, banks, social security, insurance companies, and others who may need to know about the passing of the decedent. This can be done through phone calls or emails depending on what is most appropriate for each situation. It is also a good idea to keep track of all notifications made so that you have a record in case there are any questions later on.
Eliminate Unnecessary Expenses
It's vital to go through your decedent's monthly expenses and cancel any unnecessary subscriptions or memberships that he or she may have had in order to reduce costs for their estate. These could include things like magazine subscriptions or gym memberships which are no longer needed now that your loved one has passed away.
Gather Important Documentation
In addition to canceling unnecessary expenses, it's also crucial to gather all necessary documents related to the estate such as legal pronouncement of death, death certificate, copy of the will or trust documents, and other relevant papers. Having these documents on hand will help make sure that everything runs smoothly when dealing with banks and other financial institutions during this time.
Hire an Estate Administration Attorney
One of the most important things you can do as an executor is to hire an experienced attorney who specializes in estate administration law. An experienced lawyer will be able to help you understand your rights and obligations as well as navigate any legal issues that may arise during the process. They will also be able to provide valuable advice on how best to manage the estate's assets and handle tax issues.
Do Not Distribute Assets Until All Taxes and Debts Are Paid
Before distributing any assets from the decedent's estate, it is essential that all debts are paid off first and that all taxes are filed accurately with federal and state governments. It is also crucial to ensure that all beneficiaries receive what was outlined in the will or trust agreement before any assets are distributed.
Don't Let Beneficiaries Rush You Through the Process
Although it is important to distribute assets quickly so beneficiaries can begin receiving their inheritance, it is equally important not to rush through the process without taking time to review each step carefully. Make sure you understand each document thoroughly before signing off on anything or distributing any funds so there won't be any problems down the road due to errors or omissions on your part.
Get Support for Your Next Steps
Executing someone's estate can be overwhelming, but if you take things step-by-step, you can make sure everything gets done properly with care and respect for the decedent. If you were appointed as an executor of someone's estate, contact my law firm – The Law Offices of Kenneth W. Drake, Inc. – to get the support and guidance you need. Call today to schedule a free case review.