Estate Planning Checklist: What to Consider Before You Start
Dec. 29, 2022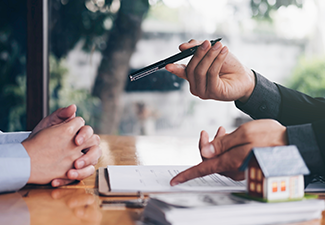 There comes a point in everyone's life when they start getting serious about planning for the future. A big part of this, for most people, is deciding what should be done with their possessions and assets after they die and figuring out how to best provide for their family. If this is something you're considering, you should meet with an estate planning attorney to better understand what to consider before you start your estate plan.
If you'd like more information about this and are in the Woodland Hills, California, area or anywhere throughout the San Fernando Valley, including Los Angeles, Ventura, and Santa Barbara counties, call to schedule an appointment with me at The Law Offices of Kenneth W. Drake, Inc.
What Is Estate Planning?
Estate planning is an umbrella term that can refer to several legal documents that outline what you'd like to happen in the event of your incapacity or death. This can include what assets you leave to your family or loved ones and other considerations like who should be the legal guardian of your children and pets. Your estate plan can also include medical directives should you become incapacitated and unable to communicate your wishes.
However, before you get started with this process, you should be able to answer the question, "What is involved in drafting an estate plan?" You should also take the proper steps to prepare for your first meeting with an attorney. There are many decisions to make when creating an estate plan, but thinking about a few key things ahead of time can help you make more informed choices.
What Should I Consider Before I Draft an Estate Plan?
Identify your goals: Since each estate plan is individually drafted based on your specific needs, it can cover a range of topics, so you need to prioritize your goals. Are you concerned about your own health and making sure you have the medical care you want? Is it important that your heirs avoid any negative tax implications when they inherit assets from your estate?
List your assets and debts: One benefit of estate planning is that it forces you to take a comprehensive look at your finances. This includes listing all assets and debts because these will need to be addressed after you pass away. Be sure to include everything on your list, including vehicles, real property, artwork, jewelry, family heirlooms, as well as financial accounts like IRAs or life insurance policies.
Who will you name as a beneficiary?: Many people choose to leave assets to their children or other family members, but you can choose anyone to be a beneficiary, including charitable organizations that you may want to support as a kind of legacy. Keep in mind that after you complete your estate plan, you can always make changes to it, and this can be helpful for adding or removing beneficiaries if you have another child or get divorced.
Who do you trust to make important decisions for you?: One component of an estate plan is naming someone to have power of attorney authorization on your behalf, and this can include making financial and legal decisions as well as decisions about your healthcare.
Do you need a business succession plan?: If you're in business with someone else or have a share in a family business, you'll want to consider what will happen to your shares after you pass. This should also be discussed with your business partners and family members so they know what to expect in the event of your death.
Find an Attorney That Is Fit for You
Starting an estate plan is a big job, but it's also a necessary one to give you peace of mind as you progress through life. Reach out to me at The Law Offices of Kenneth W. Drake, Inc. in Woodland Hills, California, to get started.