I've Been Appointed Executor. Now What?
April 24, 2022
Being named the executor in someone's will means that person has entrusted you to settle their final affairs. This massive responsibility has several tasks to complete, including gathering assets, paying off debts, filing estate tax returns, and distributing assets to the appropriate parties. As an executor, you'll need to learn more about what your role will be and how to ensure you are carrying out the deceased person's wishes.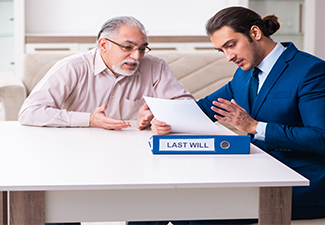 Through my firm, The Law Offices of Kenneth W. Drake, Inc., I have devoted my career to guiding clients through the estate administration process by providing experienced legal counsel. If you are the executor of an estate, let me help you carry out your duties and responsibilities in a timely, intelligent manner. My firm proudly serves clients in Woodland Hills, California, and throughout the San Fernando Valley and Los Angeles, Ventura, and Santa Barbara counties.
Your Steps as Executor of an Estate
Your executor duties begin when the person naming you executor (the decedent) passes away. You may feel overwhelmed, but keep in mind that this person selected you because they trusted in your ability to execute their last wishes and distribute their property properly.
See to the Decedent's Loved Ones
First and foremost, ensure that there are arrangements for the care of the decedent's loved ones, such as a dependent spouse, children, or pets. They may need temporary housing with you or someone else if they cannot continue living in the decedent's home. Sometimes in an estate plan, the care of pets is overlooked. If needed, the estate can cover expenses related to the care of pets and dependents, so keep track of any spending.
Notify Interested Parties
Most likely, you will not have to notify beneficiaries and dependents of the death. Still, keeping everyone informed is another responsibility that falls on you as executor, including taking care of the funeral arrangements and obituary. You will also have to notify and take care of any outstanding bills for utility companies, banks, social security, and insurance companies.
Eliminate Unnecessary Expenses
Another step to take is to cancel any existing subscriptions or memberships the decedent had. An executor should also sift through the decedent's online presence to deactivate accounts, such as social media profiles and payment services accounts. Depending on the decedent's phone plan, you may have to cancel that, as well.
Gather Important Documentation
Ideally, the decedent will have put the original will, deeds, insurance policies, partnership documents, or other important papers in an agreed-upon place and placed copies of them at a backup location. Acquire copies and originals of these important documents as needed. Also, you must get copies of the death certificate and legal pronouncement of death for when you finalize the estate process.
Hire an Estate Administration Attorney
As the executor, you can save on professional fees by doing a lot of the administrative work yourselves, resulting in more assets left over for heirs. But even if the estate that you are handling is small, it is still smart to hire an attorney for at least an initial consultation. Retaining an experienced estate administration attorney can make keeping track of things much easier, and can also ensure that everything is done correctly.
Do Not Disperse Assets Until the Process Is Finalized
Obviously, the disbursement of assets will need to wait until all outstanding debts have been paid and there is a proper accounting of what all the assets are. From there, the decedent's will should dictate which beneficiary gets what.
Keep Beneficiaries From Rushing You Through the Process
In some cases, the beneficiaries will want to rush the process, especially if they are in line to receive a good chunk of the assets. Resist that pressure, as it is better to be thorough and precise so that you can honor the decedent's final wishes.
Contact an Experienced Estate Planning Attorney
The responsibility of being an executor of an estate is not a small one. That is why it is critical to have an experienced estate planning attorney available to you. My firm, The Law Offices of Kenneth W. Drake, Inc., prides itself on the ability to guide and counsel executors so that they can preserve the legacy of their deceased loved one. Not only does my firm handle all estate planning matters, but I can also assist in estate litigation if need be. Contact my Woodland Hills office today to set up an initial consultation. I proudly serve clients in San Fernando Valley and Los Angeles, Ventura, Santa Barbara counties, and Woodland Hills, California.