Important Legal Documents to Have in Place Before Dementia Sets In
April 27, 2023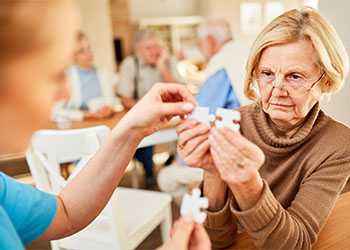 Dementia, such as Alzheimer's, is an unfortunate part of aging. According to the Alzheimer's Association, more than 690,000 people over 65 live with Alzheimer's in California. That is why having the appropriate legal documents in place before dementia sets in helps protect a family's future.
At the Law Offices of Kenneth W. Drake, Inc., I protect clients and their loved ones by walking them through legal documents needed before Dementia has set in. I proudly help clients in Woodland Hills, California, and throughout the San Fernando Valley, including Los Angeles, Ventura, and Santa Barbara counties, through these challenging times.
Cognitive Impairment and Legal Capacity
Legal capacity refers to a person's ability to understand and make decisions regarding their own life and affairs. This includes the ability to understand the consequences of one's actions and make informed decisions about matters such as healthcare, finances, and legal matters.
Cognitive disorders, such as dementia and Alzheimer's disease, can diminish a person's legal capacity by affecting their cognitive functioning, including their memory, reasoning, and judgment. As a result, individuals with cognitive impairment may have difficulty understanding complex legal documents, making informed decisions, and managing their own affairs. They may also be vulnerable to exploitation or abuse by others who can exploit their diminished capacity.
In cases of legal disputes involving individuals with cognitive impairment, courts may appoint a guardian or conservator to make decisions on behalf of the person with diminished legal capacity, or they may require additional assessments or evaluations to determine the person's ability to make decisions and understand legal matters.
Important Documents to Have in Place Before Dementia or Alzheimer's Sets In
It is vital to plan and have certain legal documents in place before the onset of Dementia or Alzheimer's disease, as these conditions can diminish a person's legal capacity and ability to make decisions. Some important documents to consider include the following.
Power of Attorney
This document designates a trusted individual to make financial and legal decisions on the person's behalf if they become unable to do so. It can also specify when a power of attorney takes effect, such as when a doctor certifies a lack of capacity to make decisions.
Advance Directive
An advanced is a legal document that outlines the individual's healthcare preferences and designates a healthcare proxy who can make medical decisions if the individual cannot do so. An advance directive can also specify wishes for end-of-life care, such as whether the individual wants life-sustaining treatments.
Will and Estate Plan
A will outlines how individuals want their assets to be distributed after death. An estate plan can also include trusts, which can be useful in managing assets and providing for family members. It is important to update these documents regularly and ensure they reflect current wishes.
Additionally, a living will is an important part of estate planning. A living will outlines a person's wishes regarding end-of-life decisions, including an advance directive. A living will can also include funeral and burial plans.
Please note that an estate plan can become a comprehensive document outlining several issues, such as designating a caretaker for beloved pets or any other provision an individual feels is necessary to protect loved ones.
HIPAA Authorization
The Health Insurance Portability and Accountability Act (HIPAA) protects people's privacy by restricting who can access their medical information. A HIPAA authorization allows designated individuals, such as family members or healthcare providers, to access medical information when necessary.
List of Important Contacts
Keep a list of important contacts, such as healthcare providers, family members, and attorneys, in a readily accessible place. This list can be helpful in case of an emergency or if the individual becomes unable to communicate.
Please keep in mind that having a trusted estate planning attorney on call is crucial to ensure a person's well-being. An experienced estate planning attorney can help family members take the appropriate steps to ensure the individual's wishes are duly respected.
The Importance of Working with an Estate Planning Attorney
Working with an estate planning attorney can be incredibly important for individuals who want to ensure their assets are protected and their wishes are fulfilled after their death. The following reasons outline the importance of working with an estate planning attorney:
Legal Expertise
Estate planning attorneys are trained and experienced in navigating complex estate planning laws and regulations. They can help folks understand the legal requirements for creating a valid will, trust, or other estate planning documents. They can help ensure that documents are legally binding and enforceable.
Tailored Advice
Estate planning attorneys can provide personalized advice based on individual circumstances and needs. They can help folks understand the different options available to protect assets and carry out wishes. They can help folks choose the best strategy for their specific situation.
Avoiding Common Mistakes
Estate planning can be complex, and even small mistakes can have significant consequences. An estate planning attorney can help avoid common errors and ensure that documents are accurate and complete.
Family Dynamics
Estate planning attorneys can help navigate complex family dynamics, including issues related to blended families, children from previous marriages, and other sensitive matters. They can help create a plan that considers the needs and wishes of all parties involved.
Peace of Mind
Finally, working with an estate planning attorney can provide peace of mind, knowing that a person's wishes will be carried out and their assets will be protected after death. This consideration can be particularly important for individuals with complex financial situations or those who want to ensure that their assets are distributed in a specific way.
Protect Your Future and the Future of Your Loved Ones
At the Law Offices of Kenneth W. Drake, Inc., I am dedicated to helping you protect your future and loved ones. Contact my firm to get the peace of mind you deserve. I have everything necessary to assist with your specific situation. I proudly serve clients in Woodland Hills, California, and throughout the San Fernando Valley, including Los Angeles, Ventura, and Santa Barbara counties.