Common Misconceptions About Probate
Sept. 22, 2022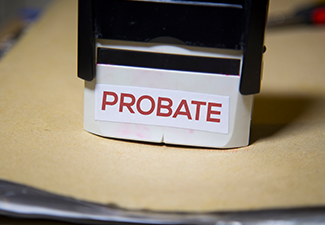 When a person dies in California, probate is generally required to administer the decedent's estate, pay debts and taxes, and distribute remaining assets to rightful beneficiaries. Even if there is a will, probate is still required to establish the validity of the will and settle the deceased person's final affairs.
However, there are several false assumptions and misleading information surrounding the California probate process. This makes it necessary to always seek proper guidance when navigating probate to avoid costly mistakes. An experienced California estate planning attorney can enlighten you about how probate works and help clear up the misconceptions.
At The Law Offices of Kenneth W. Drake, Inc., I enjoy providing experienced legal services and guiding clients through the complexities of probate. I'm available to discuss your individual situation and help you understand everything you need to know about probate, as well as what to expect.
My firm is proud to serve clients in Woodland Hills, California, and surrounding areas throughout the San Fernando Valley, including Ventura, Los Angeles, and Santa Barbara counties.
Common Probate Myths and Misconceptions
There is a lot of misinformation and collective popular opinions out there surrounding the probate process in California. As a result, estate planning attorneys across the state must properly educate their clients about the various steps involved in probate and how surviving family members are affected. Here are some common misconceptions and myths about California probate and a brief explanation of why they're not true:
Myth #1: If I Have a Will, My Estate Won't Go Through Probate
Having a will helps speed up the probate process. However, this doesn't necessarily mean your estate or assets would bypass probate. When a testator dies in California, you must file their last will and testament with the probate court to establish its validity.
In California, there is a simplified probate procedure for estates with assets valued at $166,250 or less. Among the available options to avoid or bypass probate in California include living trusts, beneficiary designations, joint property ownership, and transfer-on-death accounts.
Myth #2: Probate Means the State Is Getting All My Assets
This is a common misconception. Probate involves various legal processes used to administer a person's estate when they're gone. During probate, the administrator or executor will gather the deceased person's assets and property, pay debts and taxes, and distribute the remaining assets to rightful beneficiaries – according to the provisions of the will or California's intestate succession laws (if there is no will). The state will only get your assets if you die without a will and you don't have any surviving family members.
Myth #3: Estate Taxes Will Consume Most of My Estate
This is not true. There are no inheritance or state-level estate taxes in California. However, you may be required to pay federal estate tax for assets worth at least $12.06 million.
Myth #4: The Probate Process Takes Years to Finalize
This is not completely true. Generally, it takes between 6 to 18 months to finalize probate in California. Complicated probate cases may take up to two years or more. Some factors that may affect the period it takes to complete probate include:
The size of the estate

The number of debts and taxes to be paid

The number of heirs and beneficiaries

Ongoing income

Tax-related issues

Any contested issues of a will.

Disputes, disagreements, or conflicts between beneficiaries or survivors.
Myth #5: I Don't Need an Attorney to Go Through the Probate Process
The probate process in California involves a lot of complicated procedures, and getting proper guidance is imperative to help you navigate crucial decisions. An experienced probate attorney can help simplify the whole probate proceedings and craft a well-detailed plan to help preserve your family's assets. Also, the attorney can help settle probate disputes peacefully and quickly and help your loved ones avoid stretched-out probate.
Work With a Trusted Attorney
Going through probate after a loved one's death can be an emotional and complex process. Regardless, being able to differentiate between facts and fiction can help make the probate process even more manageable. Therefore, when going through probate, it is vital that you speak with a loyal estate planning attorney for clear direction and to help you navigate decisions every step of the way.
At The Law Offices of Kenneth W. Drake, Inc., I give skilled advocacy and personalized legal advice to individuals and families in estate planning and probate matters. As your attorney, I will examine all the available estate planning elements, help simplify the complex probate process, and walk you through every legal step involved from start to finish.
Contact my firm – The Law Offices of Kenneth W. Drake, Inc. – today to schedule an easy consultation with a trusted probate lawyer. I can carefully guide you through the probate procedures and help you make informed decisions. My firm proudly serves clients in Woodland Hills, California, and surrounding areas throughout the San Fernando Valley, including Ventura, Los Angeles, and Santa Barbara counties.